Gratis Ultimaker webinars
Ultimaker's first webinar, "The 3D printing mindset: How to choose the right composite material," was broadcast on January 22. It is the first in what will become a series of monthly webinars that focus on specific, deep-dive topics that we believe are important to Ultimaker users.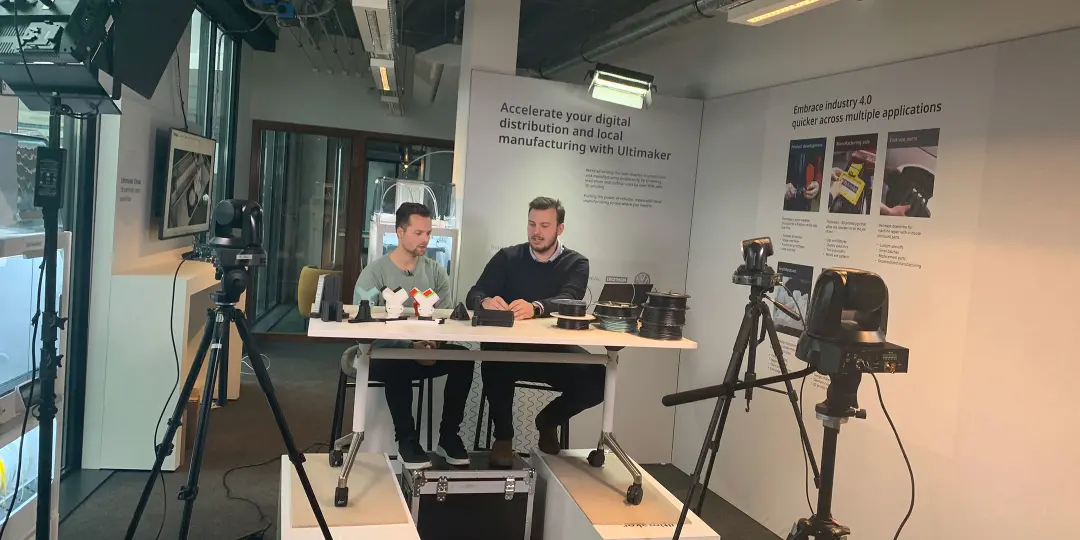 How to choose the right composite material
Ultimaker Application Engineers Lars de Jongh and Jeremy Evers host the webinar, which runs approximately 40 minutes and includes a live Q&A with Matt Griffin, Director of Community Development for Ultimaker Americas. During the entire webinar, viewers could ask questions via a chat function, download assets such as diagrams and comparison charts, and vote in polls.
The recorded broadcast teaches viewers how to:
Identify high-value applications that would benefit from composites
Make the perfect choice between glass and carbon-fiber 3D print advanced materials with the right settings
Select the best materials for 3D printing end-use parts
Use dual extrusion to take composite 3D printing to the next level

You'll also get an up-close look at real-life examples of composite parts that Ultimaker Application Engineers have recently worked on and created for customers.