EinScan Reverse Engineering Design Bundel
---
VIEW NOW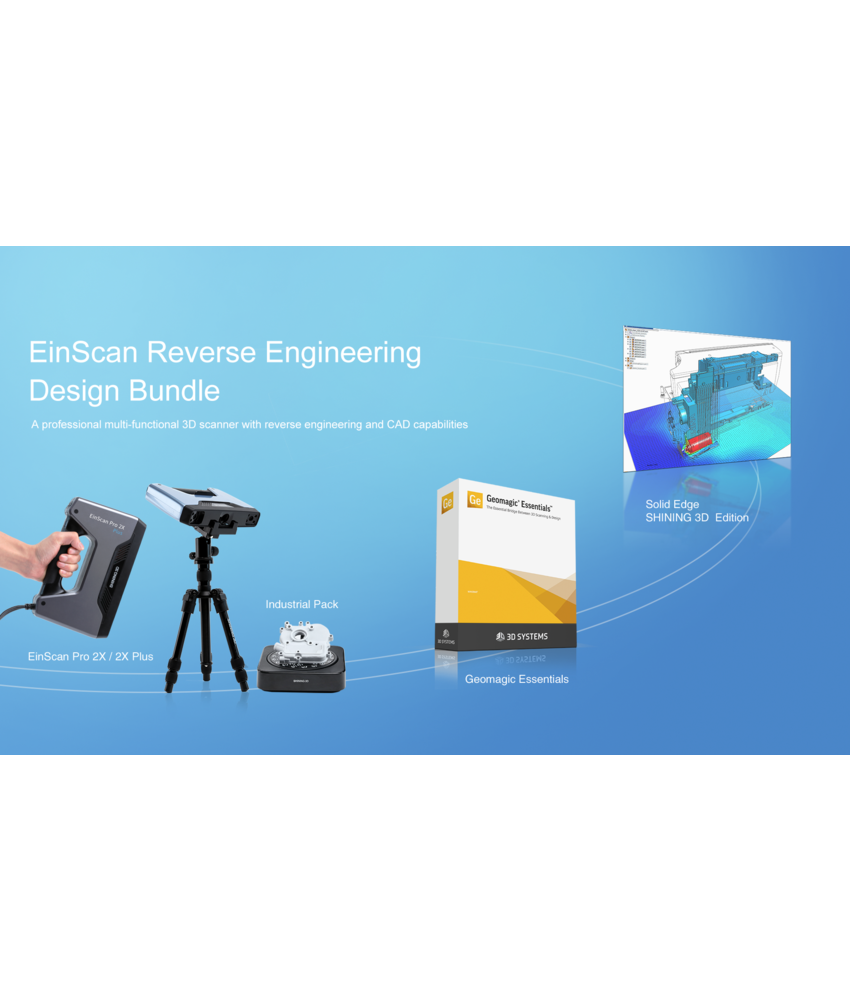 De Shining3D RED Bundel is de complete 3D-scan naar CAD oplossing voor reverse engineering. De bundel omvat Geomagic Essentials van 3D systems en Solid Edge SHINING 3D Edition van Siemens PLM software.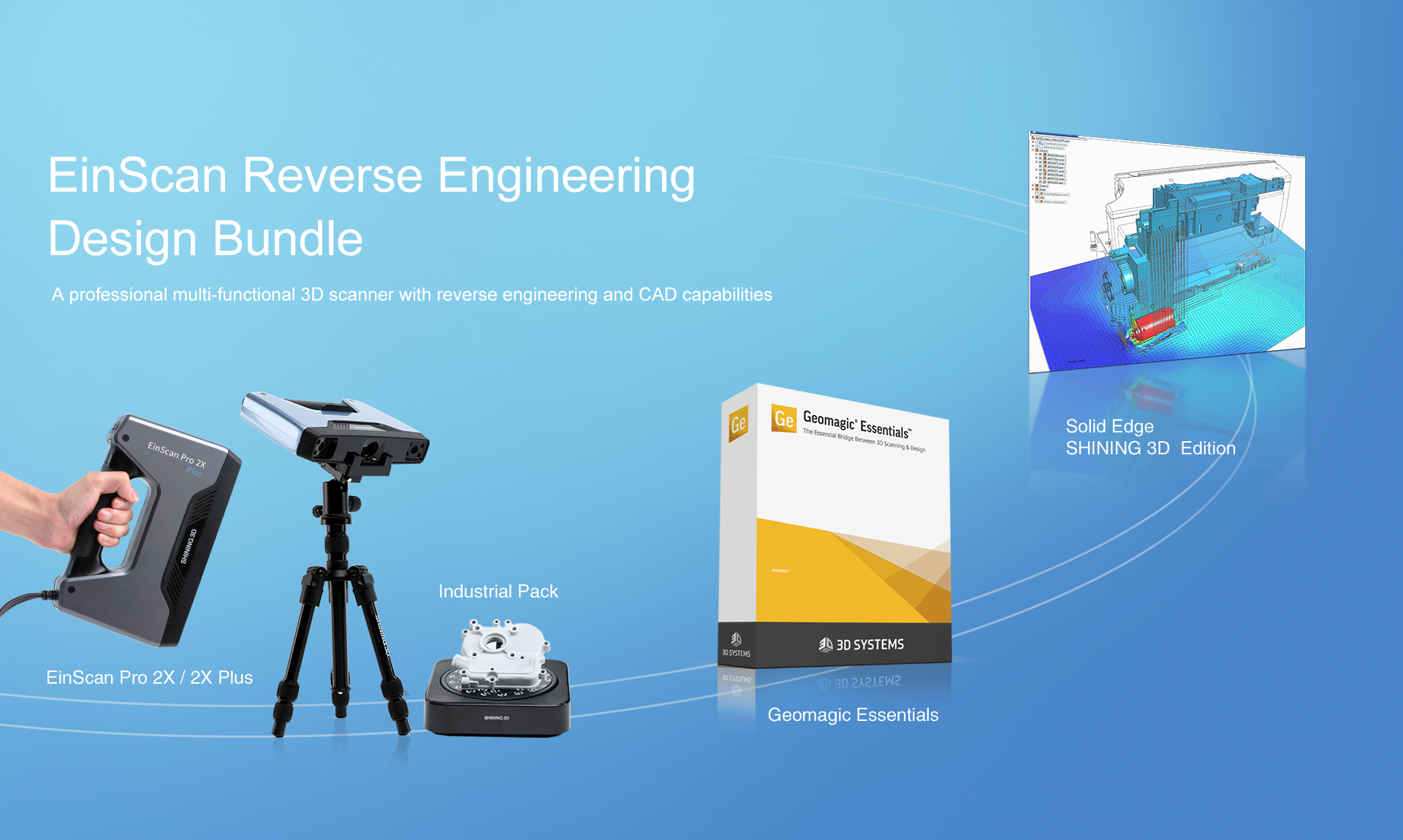 Promotie: Ontvang een gratis Color Pack Add-on bij de aanschaf van een Einscan RED Bundel (actie looopt tot 20 december)
Shining3D, 3D Systems en Siemens hebben samen een bundel samengesteld voor reverse engineering. Met de Shining3D Einscan Pro 2X & 2X Plus multifunctionele handheld 3D scanner maakt u 3D data met zeer hoge kwaliteit en met de gebruiksvriendelijke software Geomagic Essentials converteert u deze naar 3D CAD. In Siemens Solid Edge Shining3D Edition kunt u de 3D CAD file vervolgens verder bewerken tot het gewenste eindresultaat.
Hieronder vindt u meer informatie over deze unieke bundel. Bel één van onze Digital Fabrication Centers voor een demonstratie of meer informatie.
Hoognauwkeurig 3D-scannen met de Einscan Pro 2X & 2X Plus
Fixed Scan Mode
De RED bundel bevat het Industrial Pack, een driepoot en een rondtafel, waarmee nauwkeurige en hoge resolutie scans gemaakt kunnen worden van kleine tot middelgrote objecten.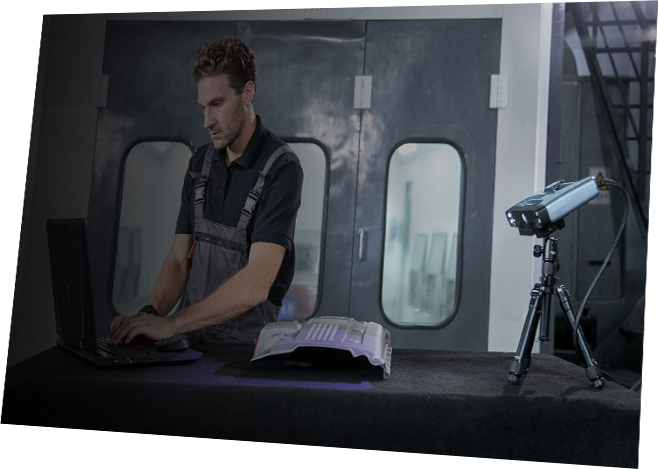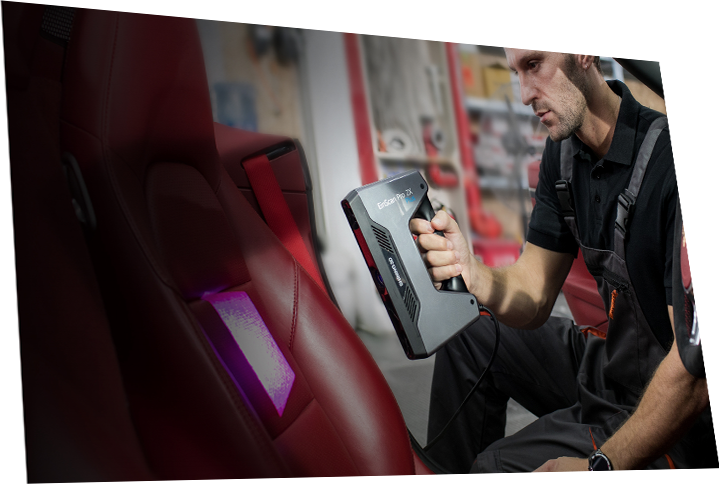 Handheld Scan Mode
In de Handheld Scan Mode kunt u met de Einscan Pro 2X & 2X Plus scanner middelgrote tot grote objecten scannen.  


Overbrug het gat tussen 3D-scannen en CAD met Geomagic Essentials
Geomagic Essentials vormt de ideale brug tussen 3D-scannen en 3D-design. Geomagic Essentials maakt het verwerken van scandata veel effecienter, waarmee reverse engineering nu echt een onderdeel kan gaan vormen van het ontwerpproces. Of het nu is voor de reverse engineering van oude producten of van handgevormde modellen in schuim of klei.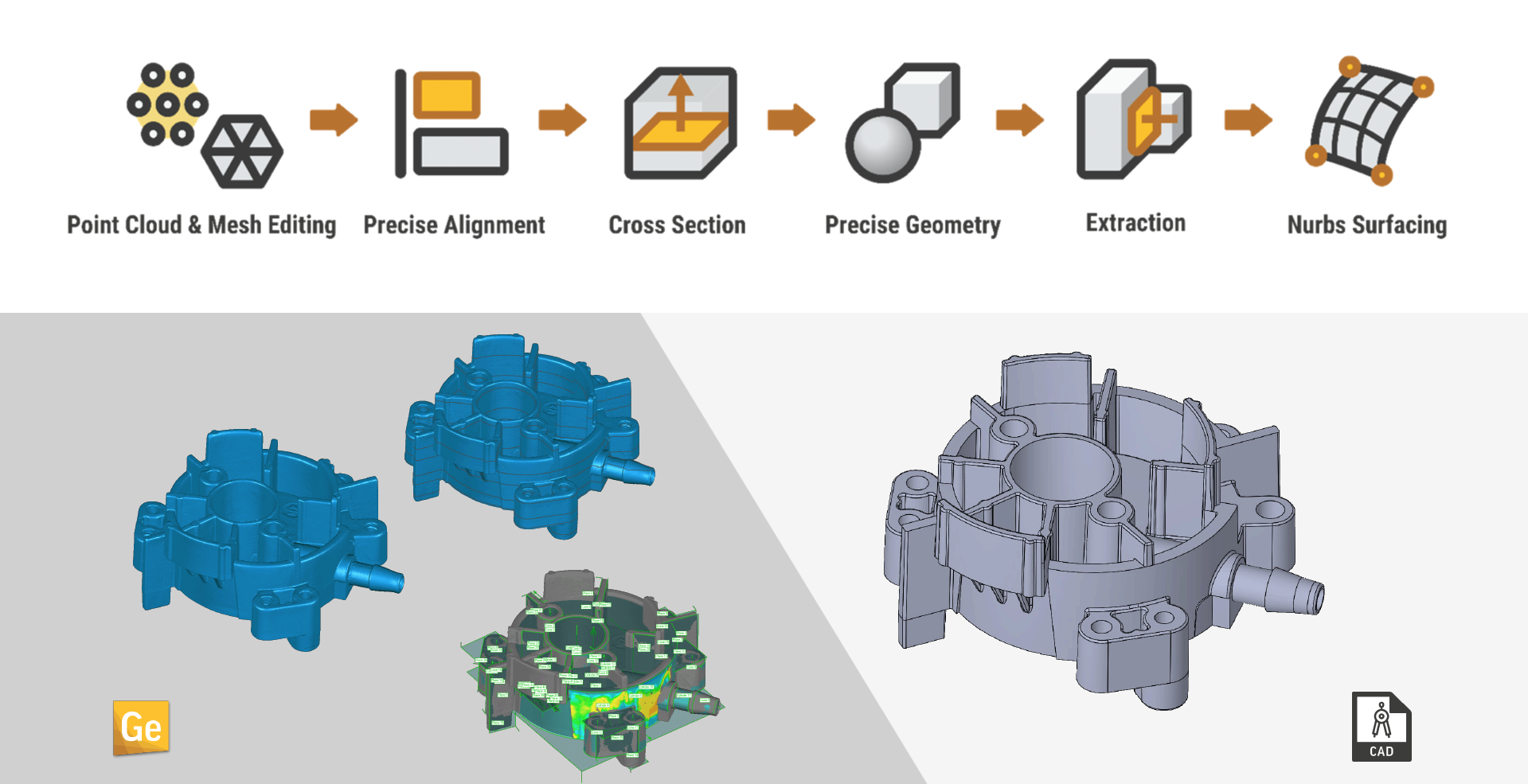 Digitaal innovatie platform Solid Edge SHINING 3D Edition
SolidEdge Shingin3D Edition is speciaal samengesteld paket voor ontwerpen in een digital fabrication omgeving. Het is een zeer uitgebreide versie van SolidEgde inclusief oa. reverse engineering, generative design en simulatie.

Reverse Engineering Design Bundel: de complete 3D-scan naar CAD workflow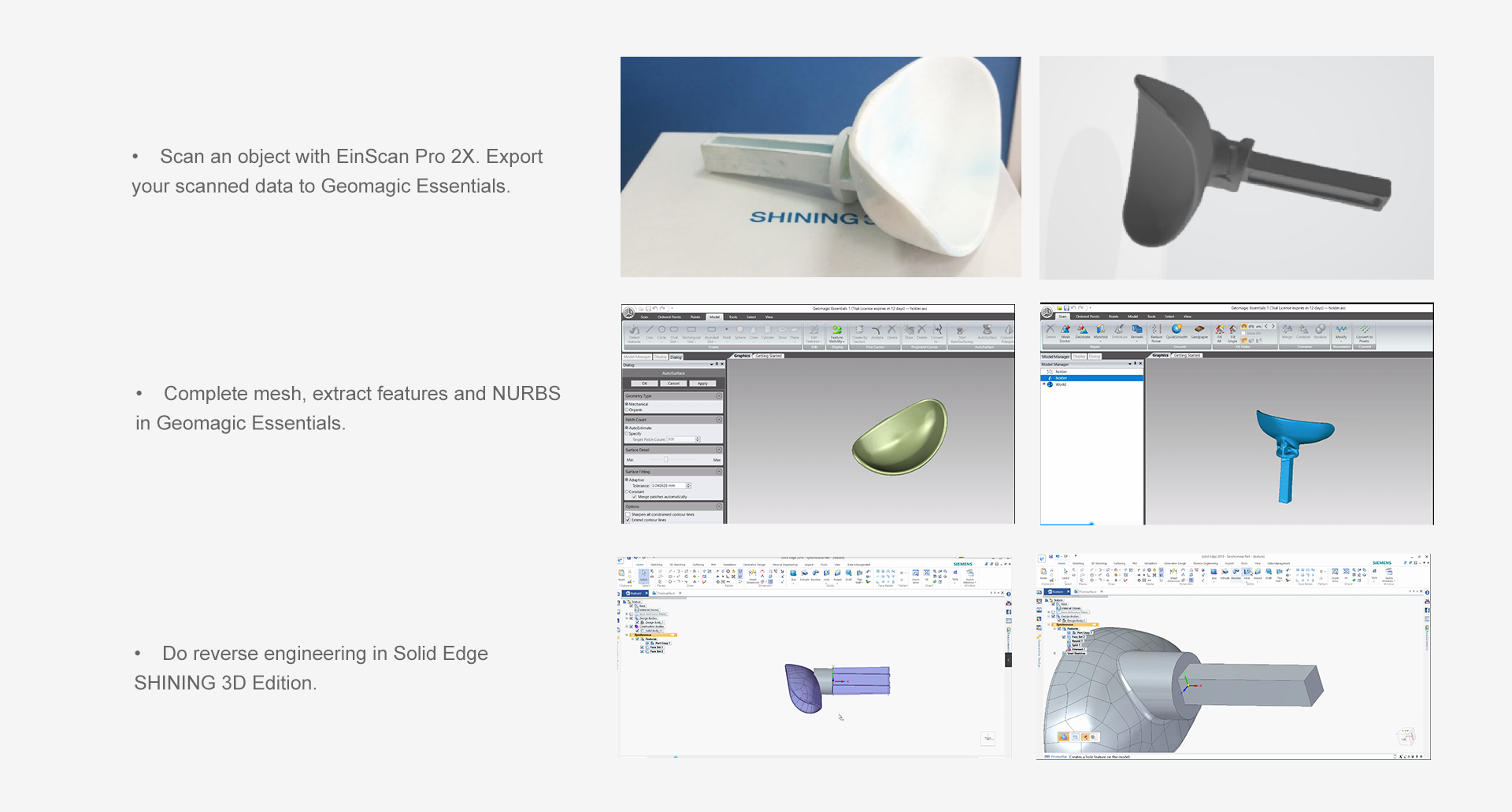 Meer informatie over de Shining3D Einscan producten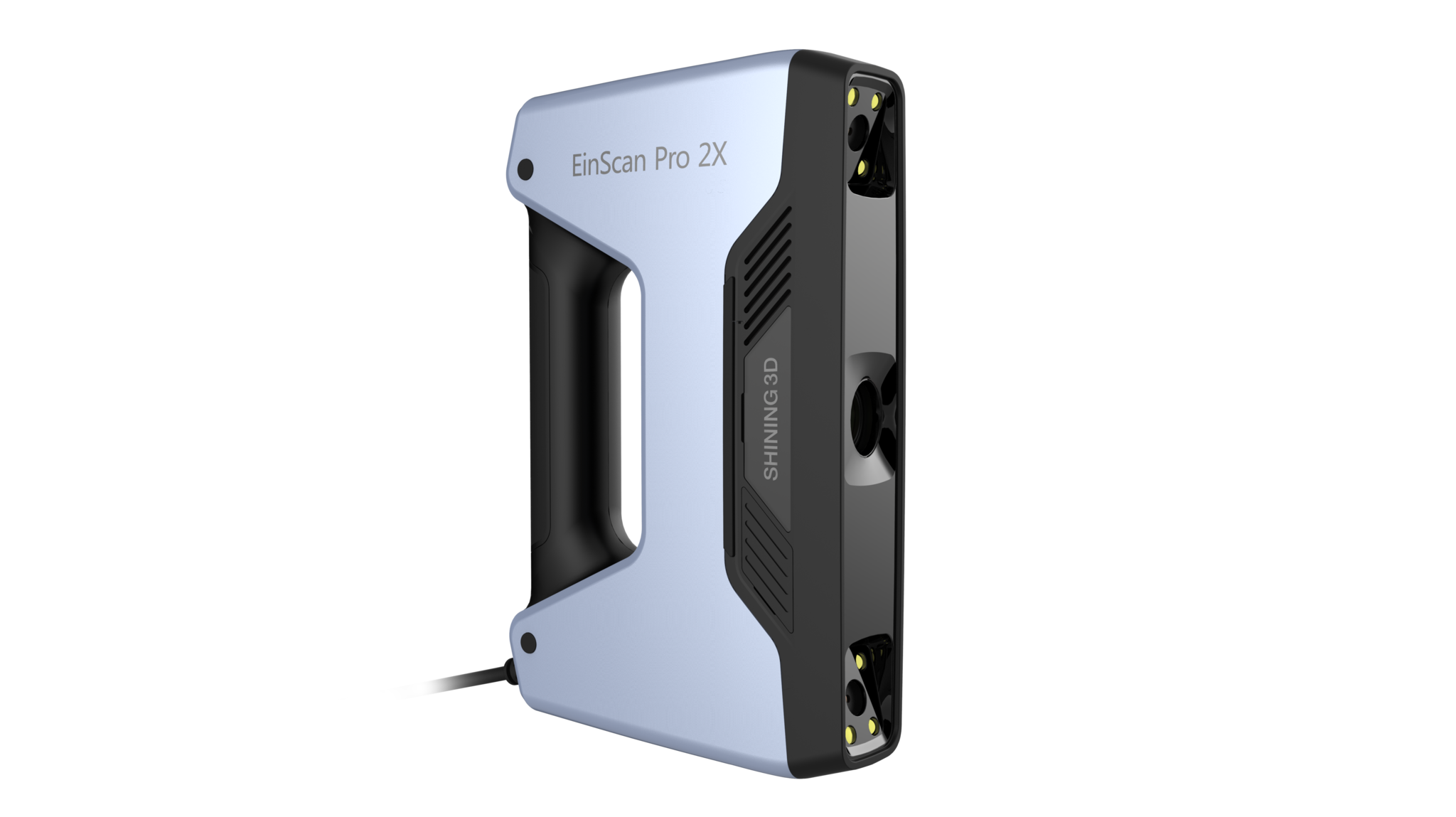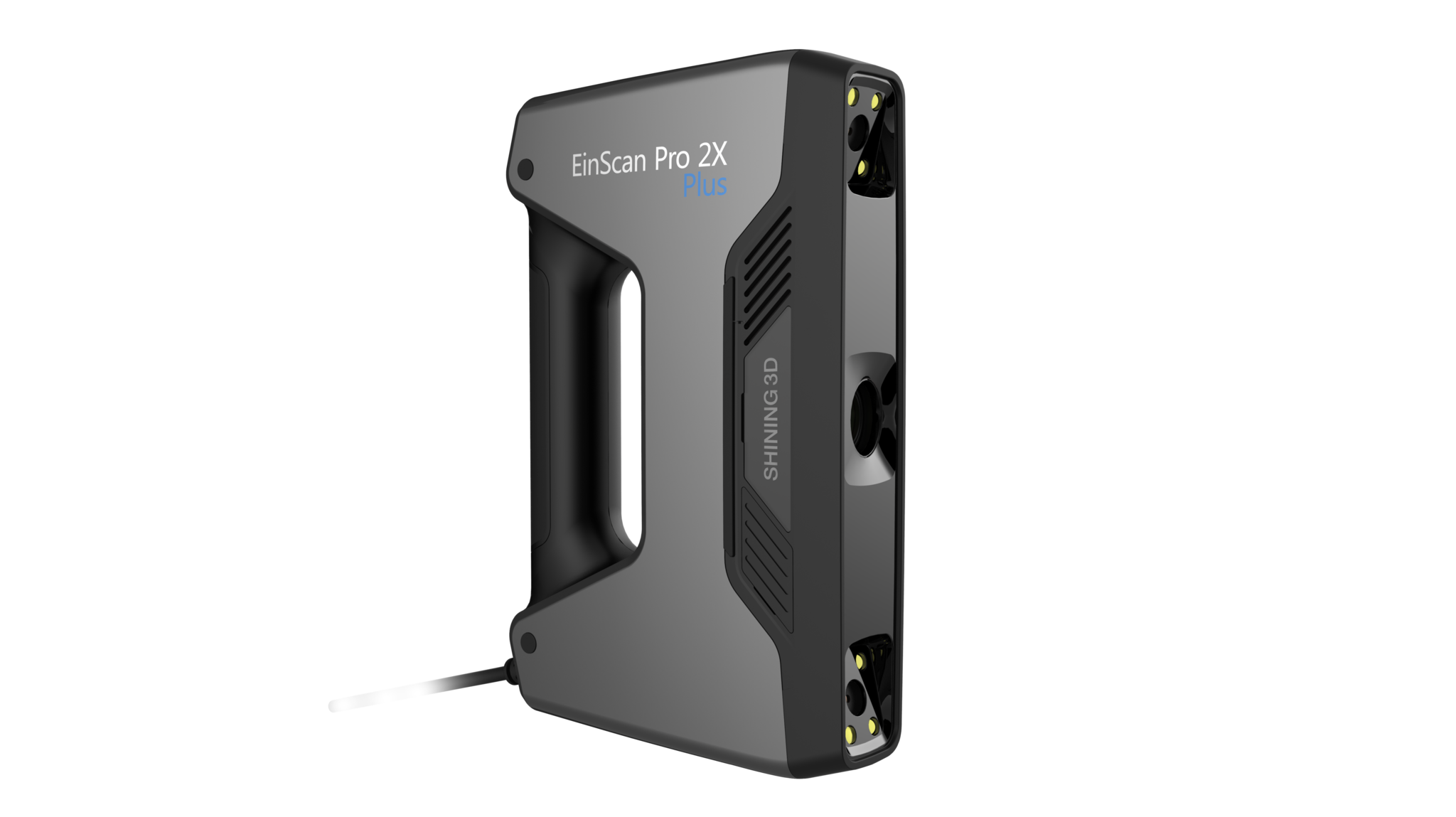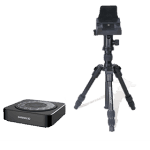 Meer informatie over Geomagics Essentials en SolidEdge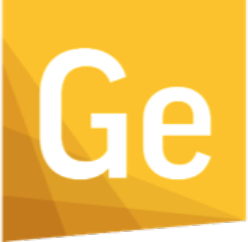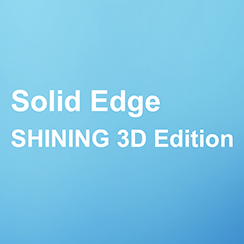 Maak een afspraak bij één van de MakerPoint Digital Fabrication Centers voor een demonstratie van deze unieke bundel!