The Shining EP-P380 nylon SLS 3D printer is now available at Makerpoint. Contact us for more information and pricing.
A new standard in high performance SLS 3D Printing
The EP-P380 is an SLS (Selective Laser Sintering) nylon 3D printer, it can be used to print intracity and complex shapes out of nylon powder. The EP-P380 can be used to print architectural models, parts for testing and product development and much more.
Model

EP-P380

Material
PA12 , PA12GF , PP , TPU , PE , TPE
Build Volume
380 x 380 x 500 mm
Layer Thickness
0 .1 mm ( 0.04-0.3 mm to choose )
Build Accuracy
±0.15 mm ( part size ≤100 mm ) , ±0.15% ( part size ≥100 mm )
Material Feed Mode
Automat ic loading, bi-directional powder feeding
Laser Power
CO2 laser, 55 w
Scanning Speed
7.8 m/s (max)
Control Software
Eplus 3D print ing sof tware
Selective Laser Sintering (SLS)
SLS is the process of heating a material so it sinters together. As most other 3D printing technologies SLS is a layer by layer process. For every layer a slice of the model is sintered. The advantage of SLS is that the material that is not sintered functions as a support structure for the model to rest on. Because of this it is possible to print organic an complex shapes.
Features & Benefits:

Detachable forming cylinder to optimize printing efficiency
Uniformed heat control system to offer optimized mechanical properties
Broad portfolio of 3D printing materials with high powder recyclability rates
Break the constraints of complex geometries, and maximize design freedom
No need for support material
High resolution and superior surface finish
High Manufacturing Efficiency
The forming cylinder of EP-P380 is detachable, this increases the manufacturing and sintering efficiency and reduces the standby time of the machine.
Wide Application
The Ep-P380 has a wide range of possible use cases. It can be used for mold making, in the automotive industry, in product development and to create architectural models. Besides use in the industry, it can also be used as a creative outlet empowering artists and designers to turn their vision into reality.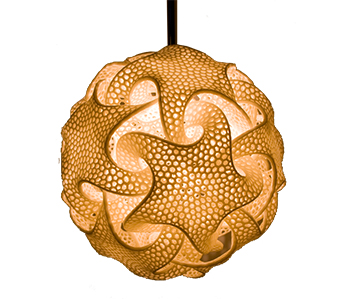 Contact us for more information and pricing
Feel free to contact us for more information about the EP-P380 and pricing or to get a quote.