Formlabs introduces five new resins: Flexible 80A, a clear, flexible resin, and four new resins for dental and medical applications.
Flexible 80A: Produce Flexible Parts In-House

The Flexible and Elastic Resin Family from Formlabs is a new line of soft engineering materials with varying shore hardness. With Flexible 80A Resin and Elastic 50A Resin, replace outsourcing and molding of silicone, urethane, and rubber parts by producing flexible parts in-house in a matter of hours.

Flexible 80A Resin is a reformulation of Flexible Resin (V2). This reformulation boasts a higher tear strength, tensile strength, and elongation and can withstand repeated use without cracking. 
Elastic 50A Resin, the softest Formlabs Engineering Resin with a 50A Shore durometer, is suitable for prototyping parts normally produced with silicone. This is a renaming of Elastic Resin. Flexible 80A can be printed on the Form 2, Form 3 and Form 3B.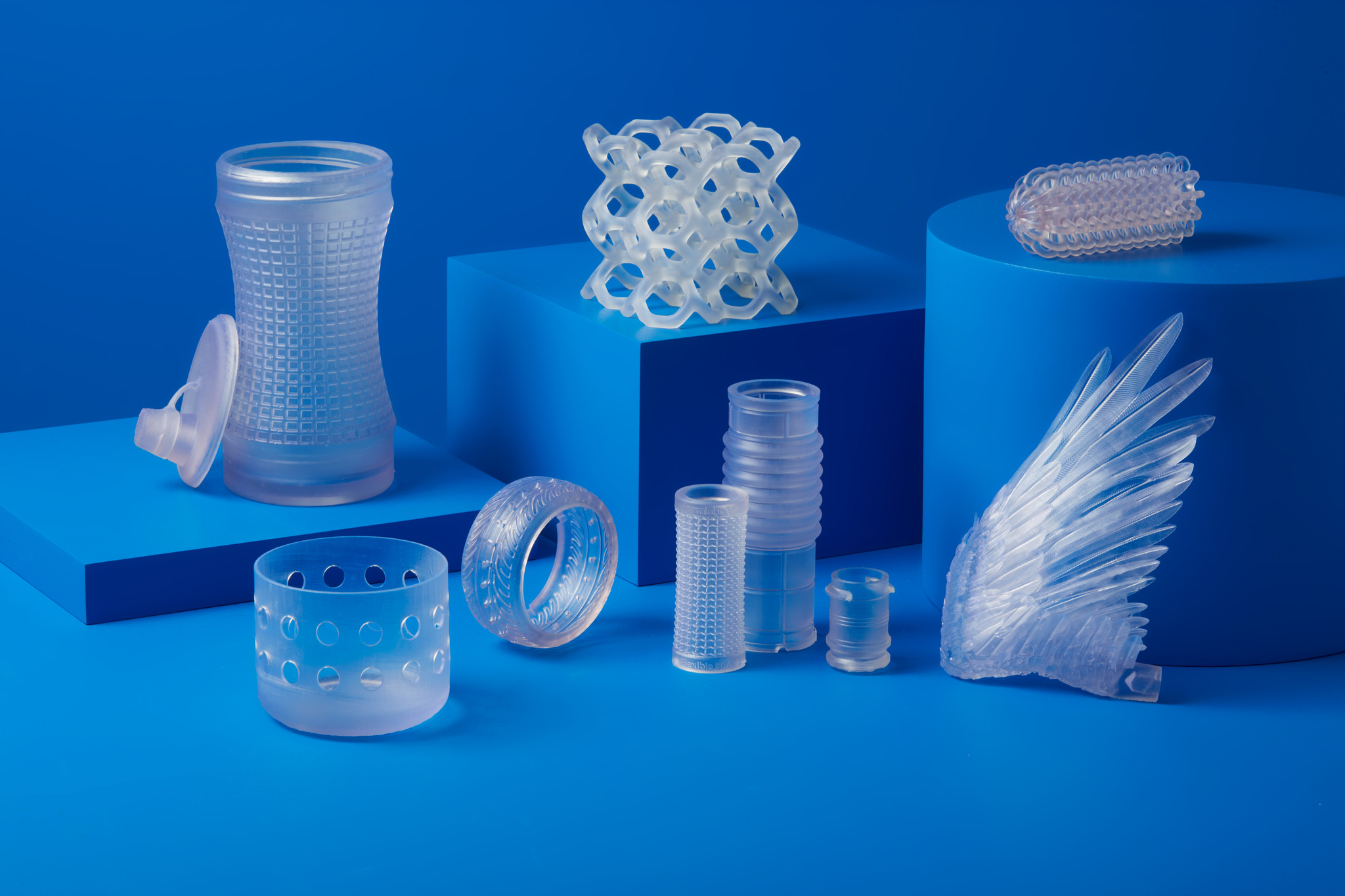 BioMed Clear & BioMed Amber: Biocompatible Resins for Healthcare

Formlabs BioMed Resins were specifically developed for healthcare. These biocompatible, medical-grade materials enable a wide range of applications, from prototypes to end-use devices. In addition to meeting the ISO standard requirements for biocompatibility, BioMed Resins are also ISO 13485 compliant.

BioMed Amber Resin is a rigid material for biocompatible applications requiring short-term skin or mucosal membrane contact, while for applications requiring long-term contact, BioMed Clear Resin is a strong, hard biocompatible material. Both can be printed on the Form 2 and the Form 3B.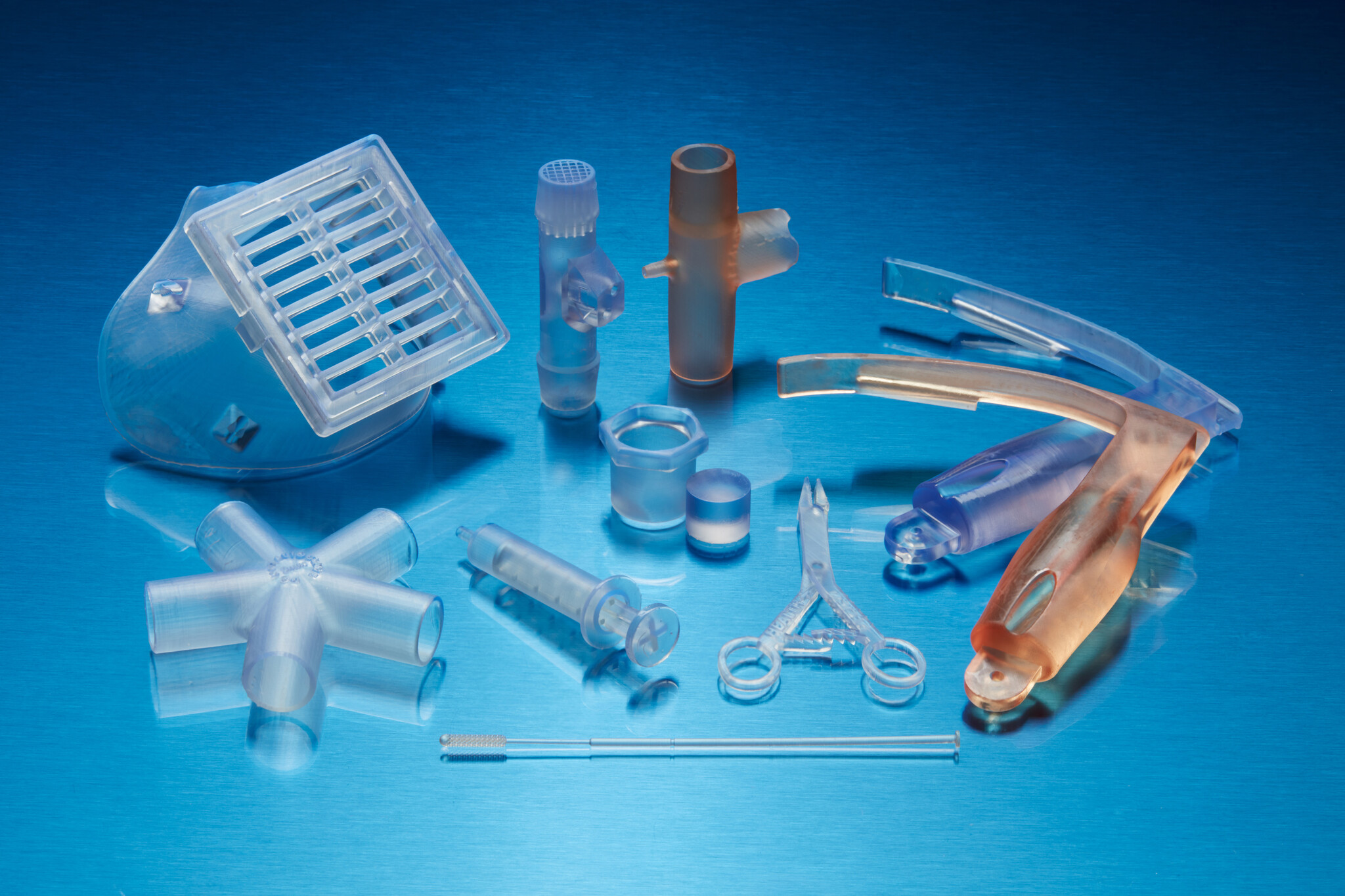 Temporary CB Resin: Temporary Crown and Bridge Indication in Partnership with BEGO

Temporary CB Resin is a tooth-colored resin for printing temporary crown and bridge restorations, inlays, onlays and veneers. It is indicated for up to seven-unit bridges and can be used for up to 12 months. Temporary CB resin can be printed on the Form 2 and Form 3B, and requires a Stainless Steel Build Platform instead of the normal Build Platform.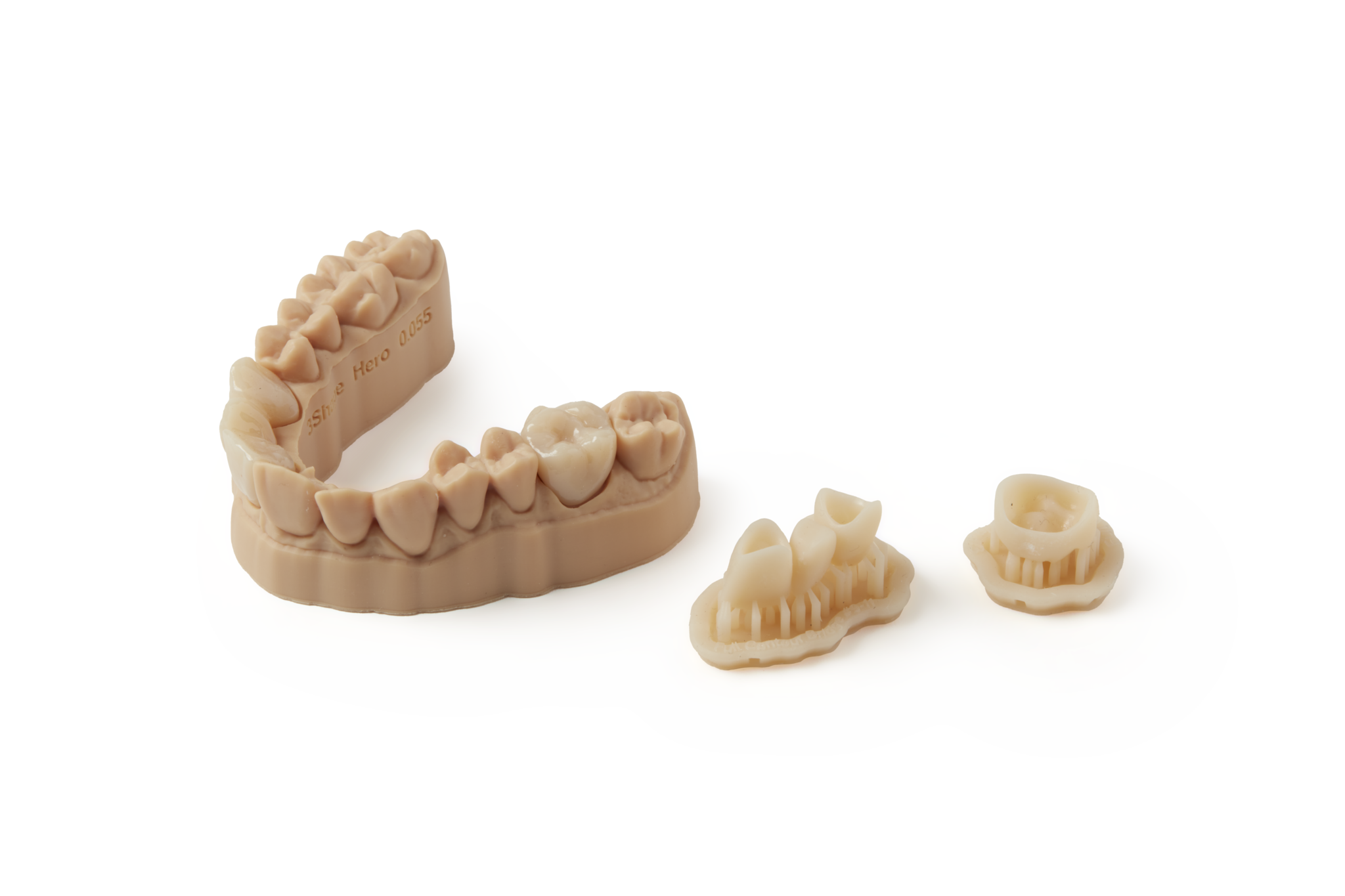 Custom Tray Resin for custom dental impression trays 

Print custom impression trays with Custom Tray Resin, a fast-printing biocompatible material from Formlabs. Use Custom Tray Resin to directly print impression trays for implants, dentures, crowns and bridges, and other comprehensive cases. Digitally manufactured impression trays provide consistent, accurate impressions for high-quality dentistry. Custom Tray resin can be printed on the Form 2 and Form 3B.