Posted on
By Sander Smit
Posted in Form 3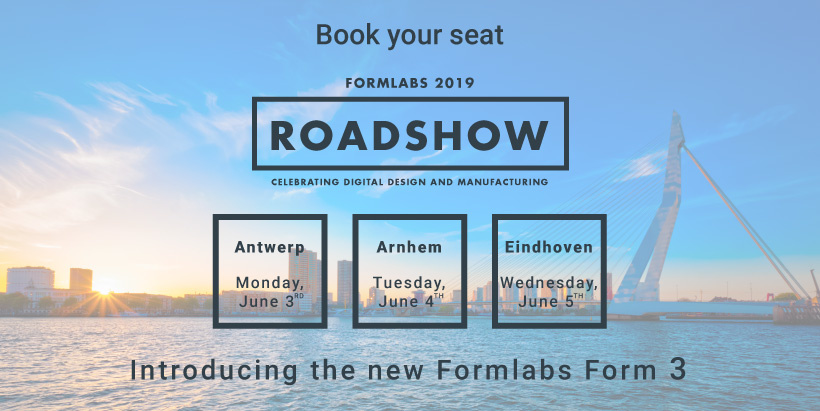 Visit the Form 3 Roadshow in MakerPoint Antwerpen, Arnhem or Eindhoven

The Formlabs Partner Roadshow is coming back to Europe, and MakerPoint is hosting three events! Come visit us in Antwerp, Belgium on June 3rd, Arnhem on June 4th or Eindhoven on June 5th 2019.
Formlabs is traveling to industry hubs across the world to celebrate the capabilities of 3D printing in digital manufacturing. They're bringing together local innovators to discuss how leveraging 3D printing is creating new business opportunities. Join us to talk about both common challenges and intuitive digital manufacturing solutions.
Not only will you have the opportunity to connect with Formlabs users in your community but you'll also have the chance to see the next generation of 3D printing: the Form 3.

The event starts in the afternoon with drinks afterwards. Entrance is free when registered beforehand. Please click on the links below to register and learn more about the agenda.
SPECIALE OFFER
Do you already own a Form 2? Then you are eligable for a € 500 discount, when you pre-order the Form 3 in May. Please contact us for more information.