10% Discount on Shining3D Einscan products
Use code Einscan10% on Friday November 29th to claim you discount
20% Discount on all MakerPoint and BASF filaments
Use code Filament20% on Friday November 29th to claim you discount
Check out our other SALES on our website too!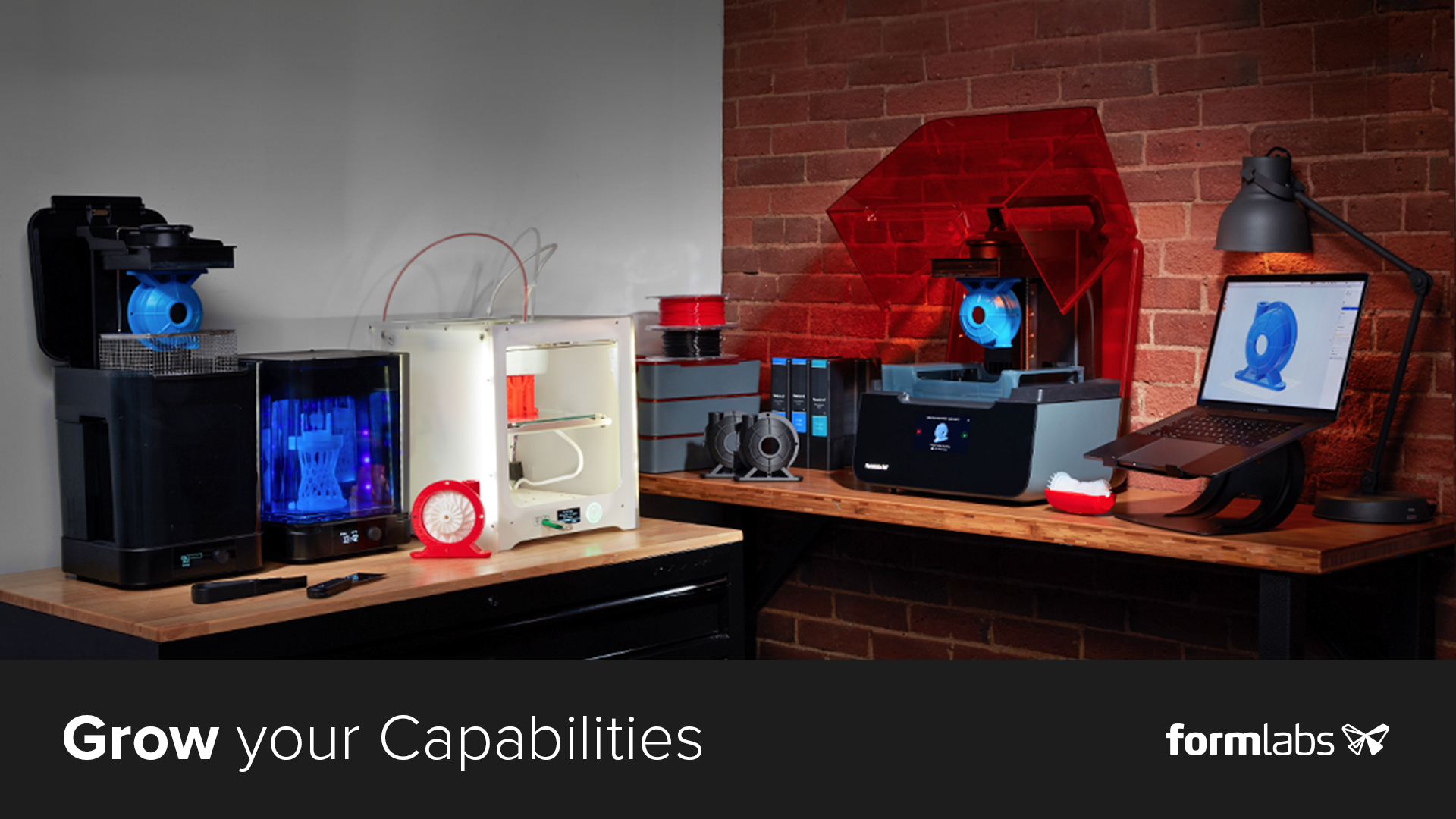 Many businesses use both FDM and SLA machines alongside one another. This opens access to a wider range of applications supported by low-cost rapid prototyping, high quality, functional parts, and comprehensive material formulations. As an FDM user, we're giving you up to € 400 off the Form 3 to expand your fleet.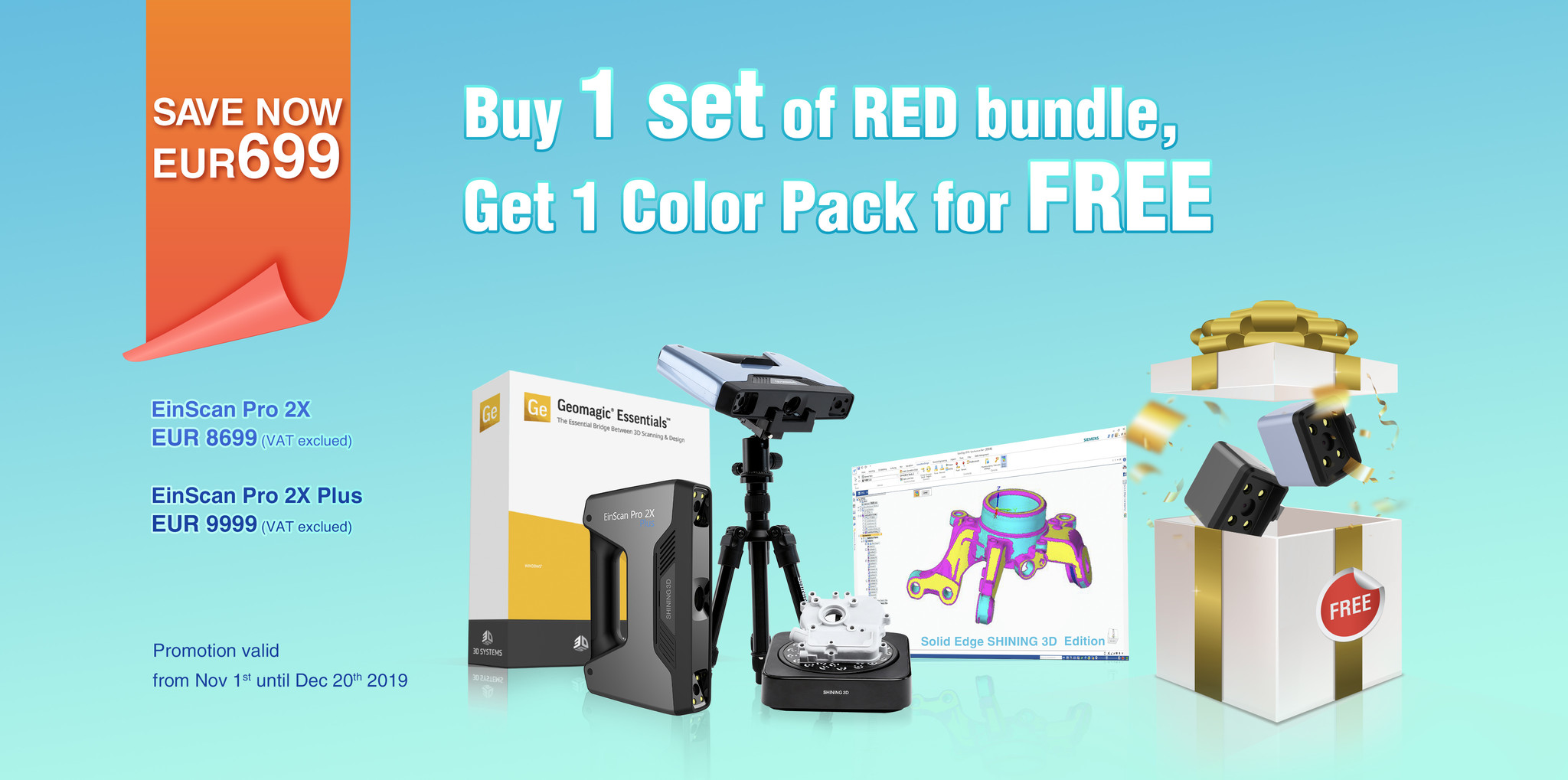 EinScan RED Bundle Promotion
Receive a free Color Pack Add-on with the Purchase of the EinScan RED Bundle
SHINING 3D's RED bundle is the premier solution for scan to 3D design workflows as it features both Geomagic Essentials by 3D systems and Solid Edge SHINING 3D Edition by Siemens PLM software.
Promotion runs until December 20th.
Education Promotion for schools and universities
Option 1:
10 free licenses of Solid Edge Shining 3D Edition with each EinScan 2X, 2X Plus or RED bundle
or
5 free licenses of Solid Edge Shining 3D Edition with each EinScan SP
Option 2:
10% discount on all Shining3D EinScan products