Shining3D professional multi-functional 3D scanner with Geomagic reverse engineering and SolidEdge CAD software.
EinScan Reverse Engineering Design Bundle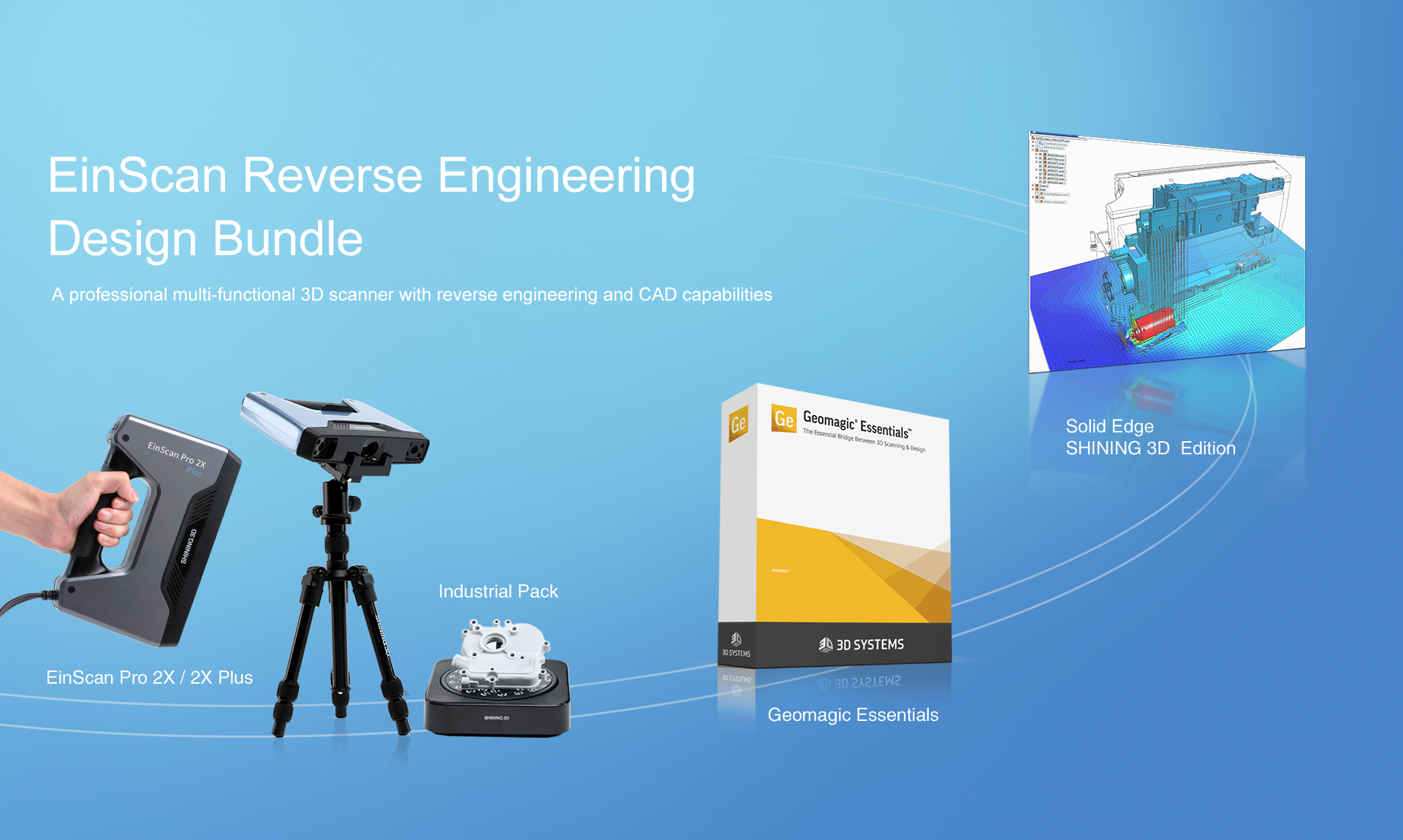 Shining3D, 3D Systems and Siemens have put together a bundle for reverse engineering. With the Shining3D Einscan Pro 2X & 2X Plus multifunctional handheld 3D scanner you can create very high quality 3D data and with the user-friendly software Geomagic Essentials you convert it to 3D CAD. In Siemens Solid Edge Shining3D Edition you can then further edit the 3D CAD file to the desired end result.
Below you will find more information about this unique bundle. Call one of our Digital Fabrication Centers for a demonstration or more information.
High-precision 3D scanning with the Einscan Pro 2X & 2X Plus
Fixed Scan Mode
The RED bundle includes the Industrial Pack, a tripod and a round table which can used for high-resolution scans. The table is made for small to medium-sized objects.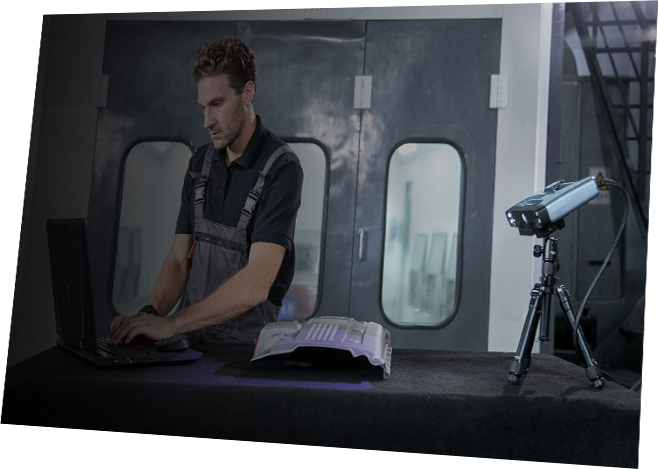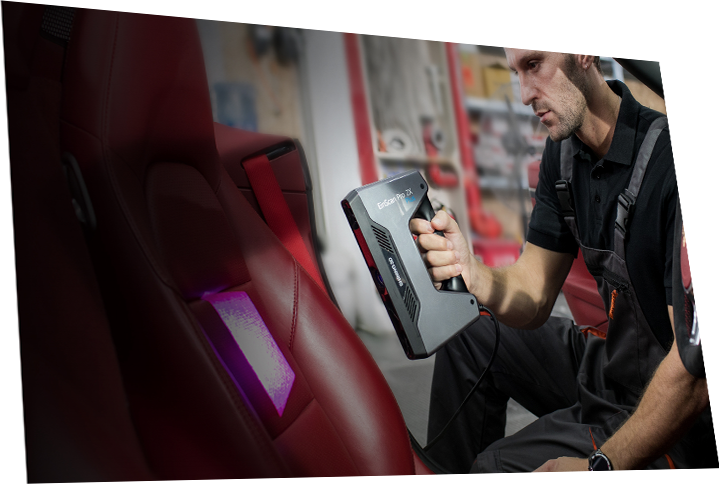 Handheld Scan Mode
In Handheld Scan Mode you can scan medium to large objects with the Einscan Pro 2X & 2X Plus scanner.


Bridge the gap between 3D scanning and CAD with Geomagic Essentials
Geomagic Essentials is the ideal bridge between 3D scanning and 3D design. Geomagic Essentials makes the processing of scan data much more efficient, with which reverse engineering can now really become a part of the design process. Whether it is for the reverse engineering of old products or of hand-molded models in foam or clay.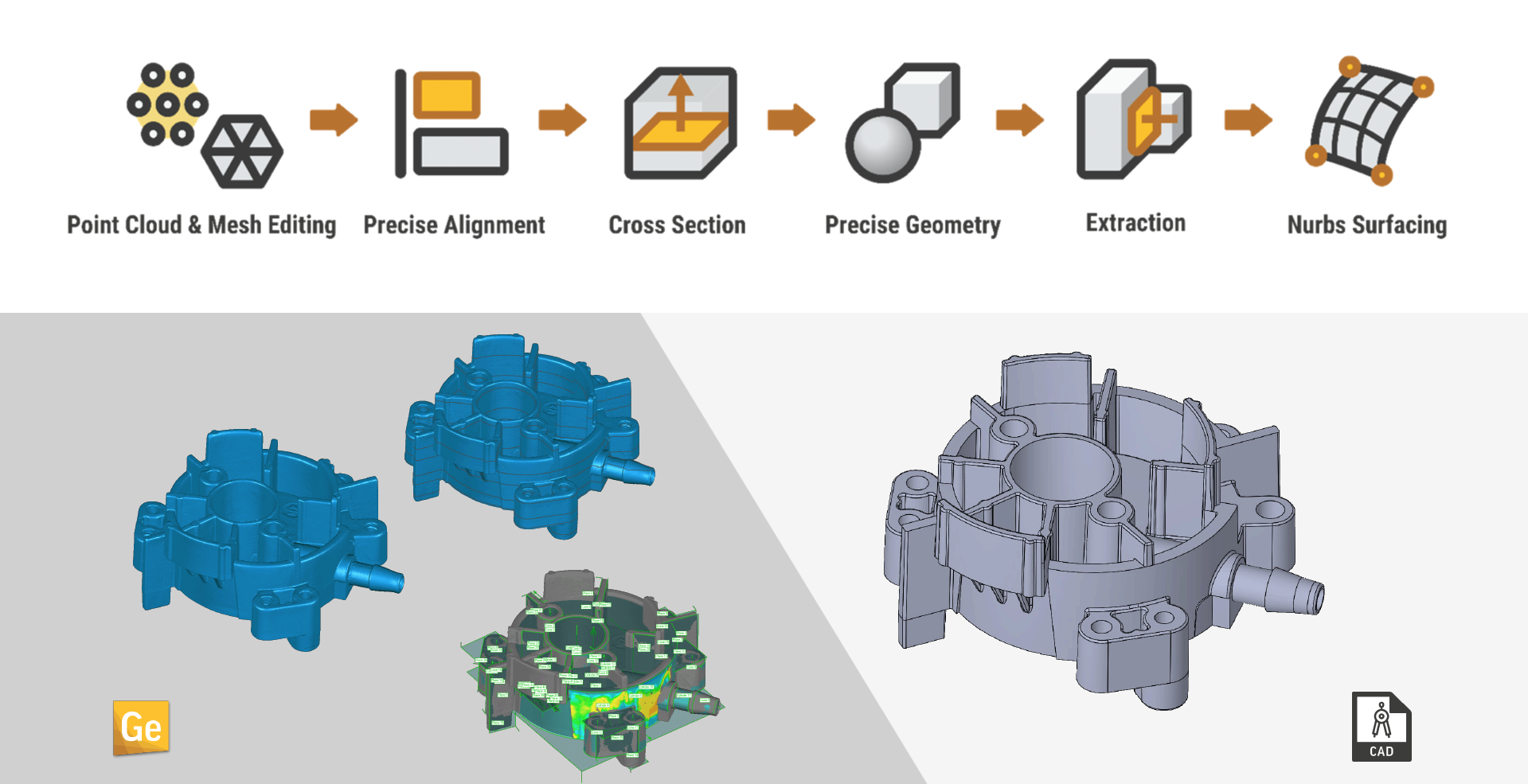 Digital innovation platform Solid Edge SHINING 3D Edition
SolidEdge Shingin3D Edition is a specially assembled package for designs in a digital fabrication environment. It is a very extensive version of SolidEgde including among others. reverse engineering, generative design and simulation.

Reverse Engineering Design Bundel: the complete 3D-scan to CAD workflow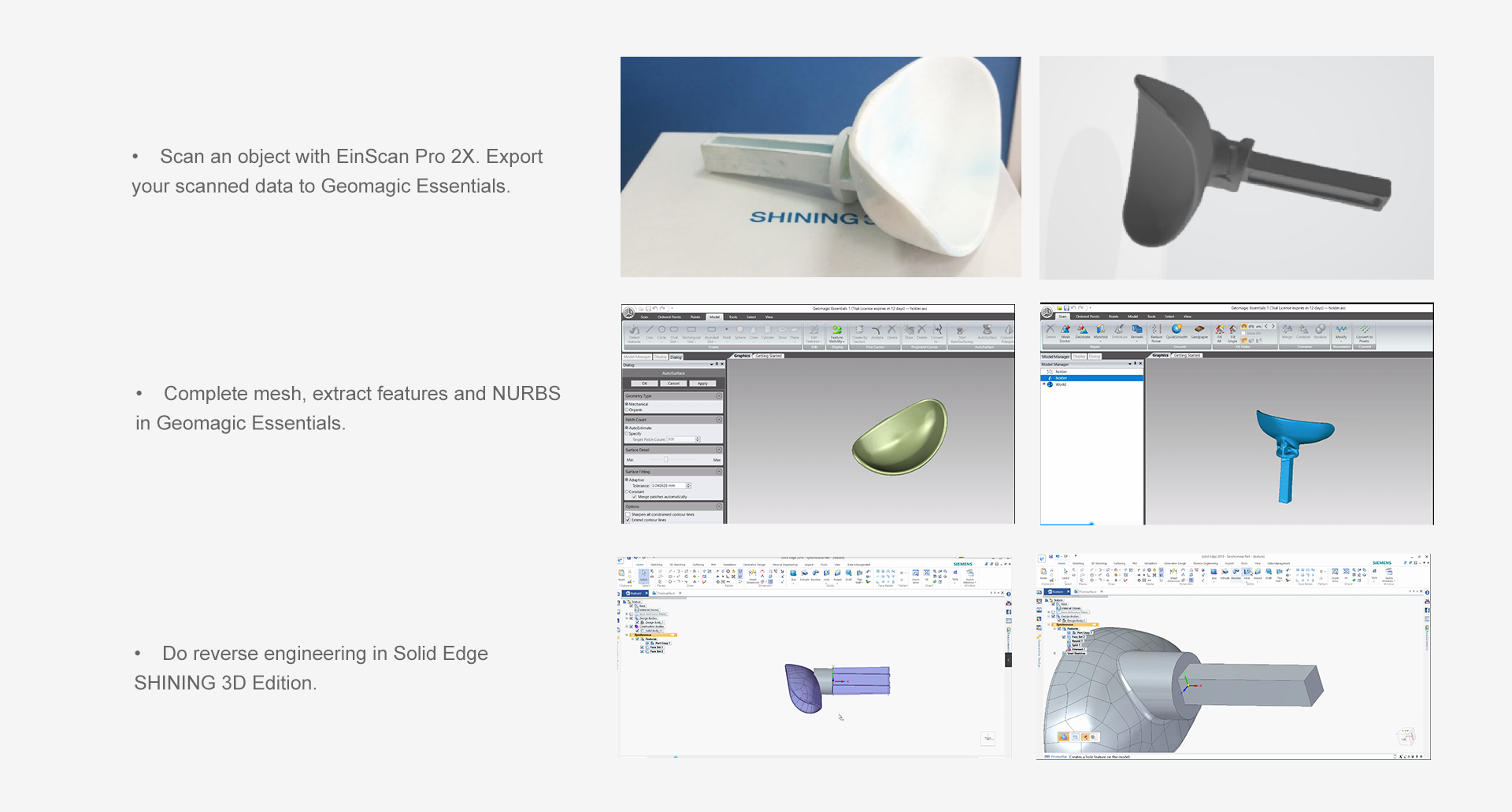 More information about the Shining3D Einscan products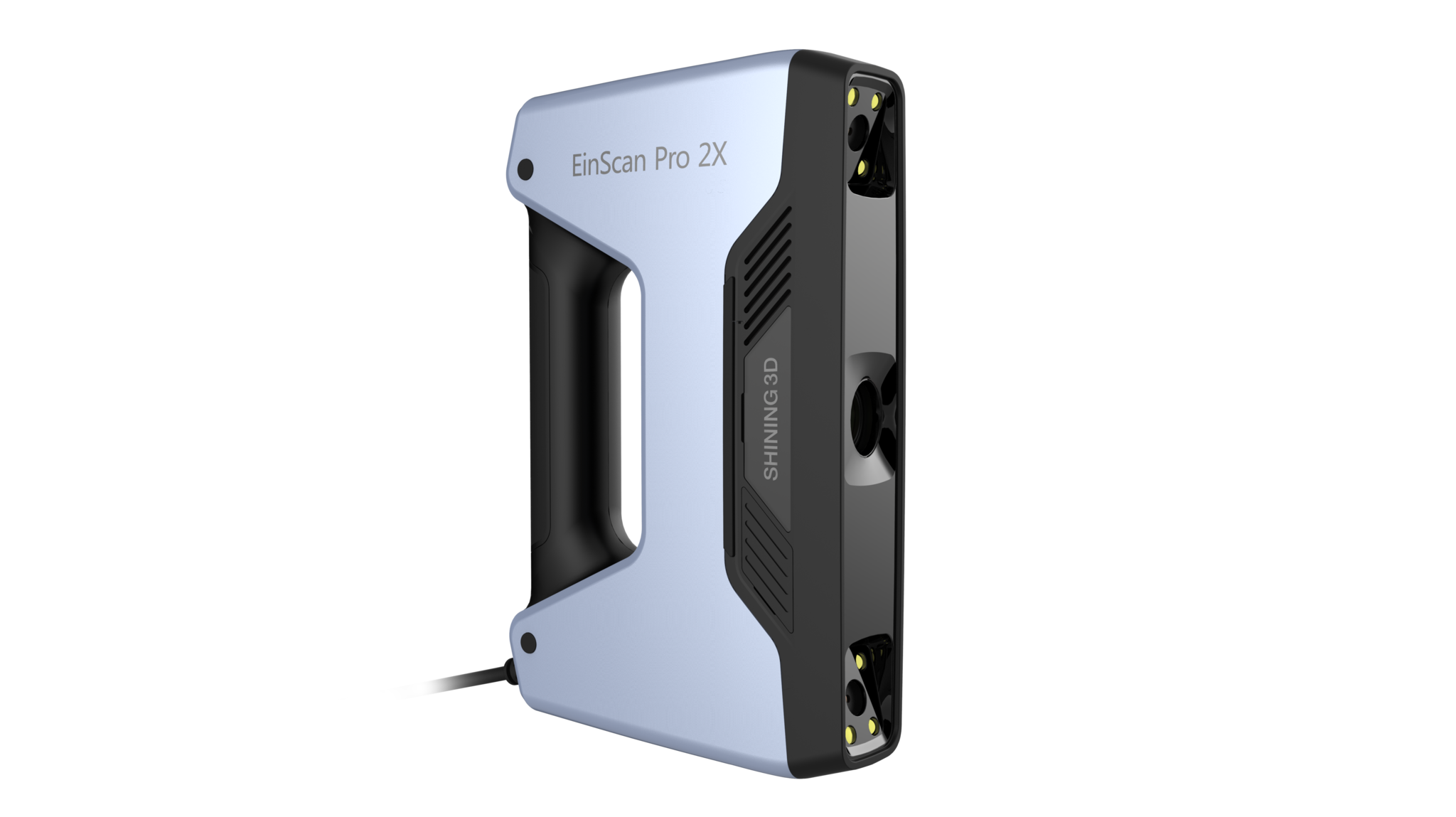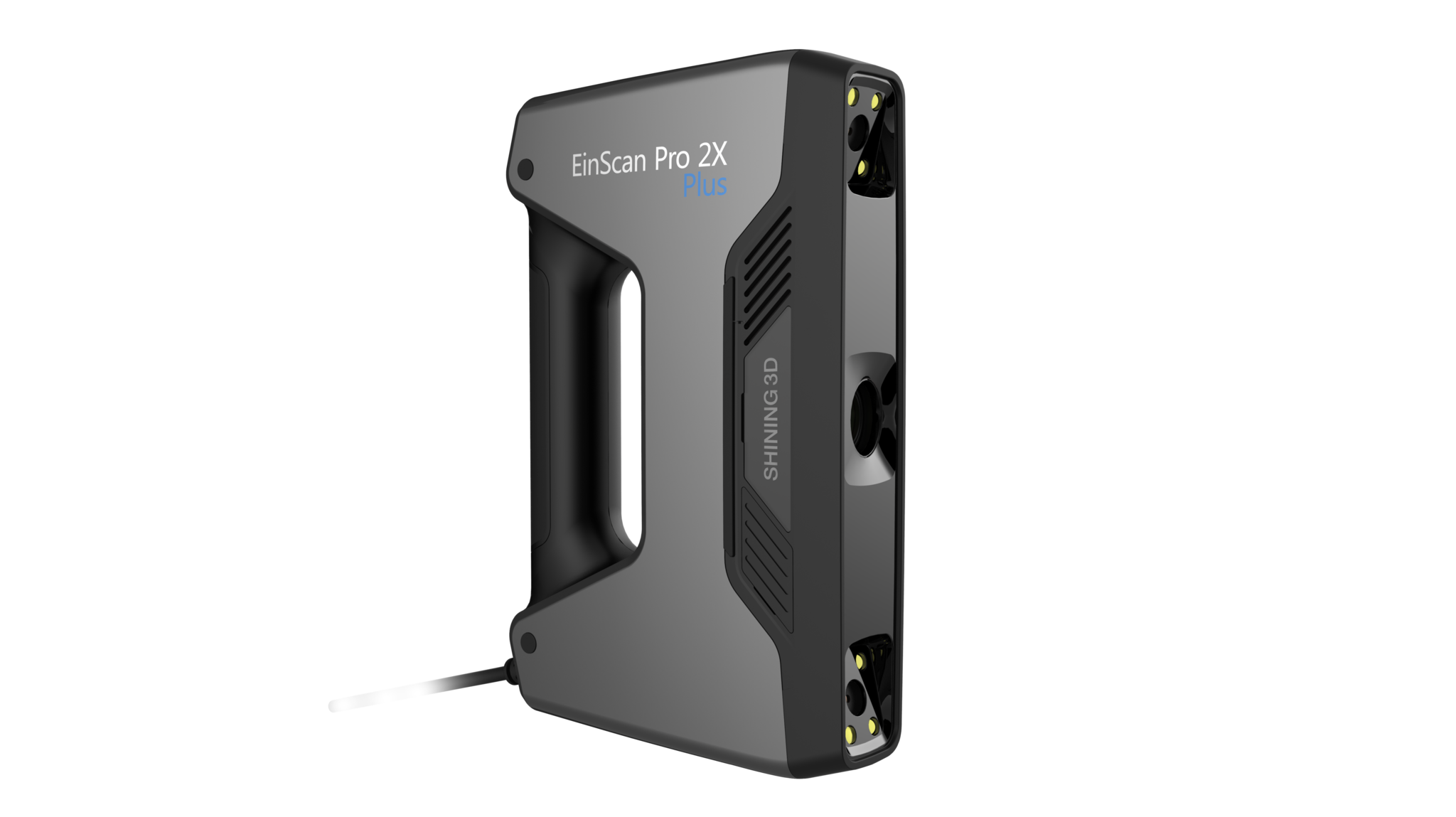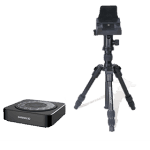 More information about the Geomagics Essentials and SolidEdge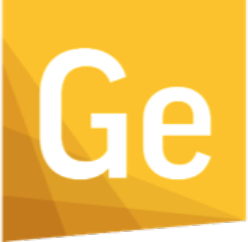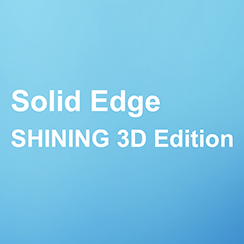 Make an appointment at one of the MakerPoint Digital Fabrication Centers for a demonstration of this unique bundle!